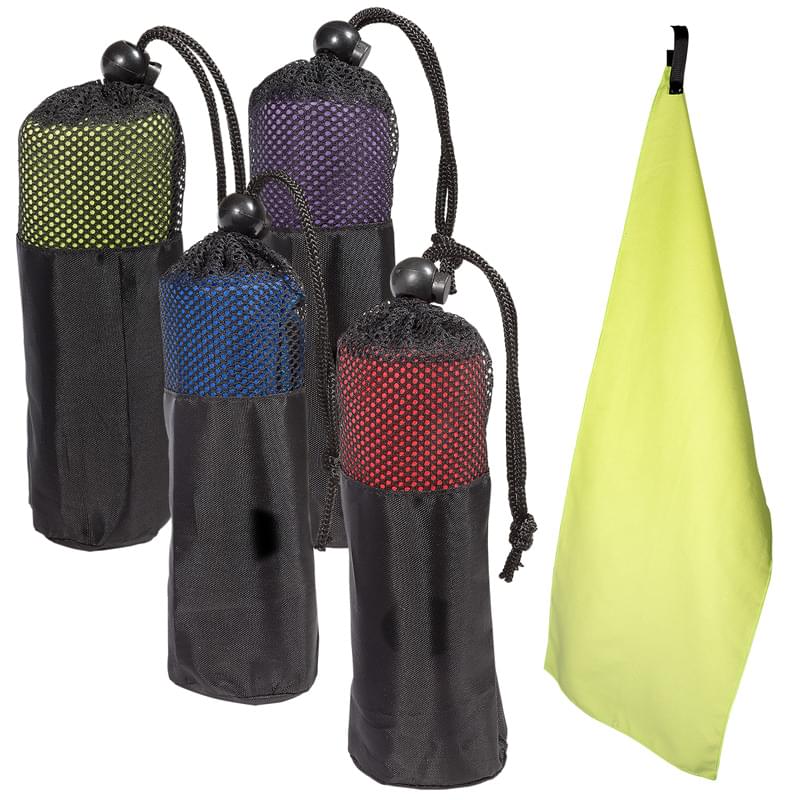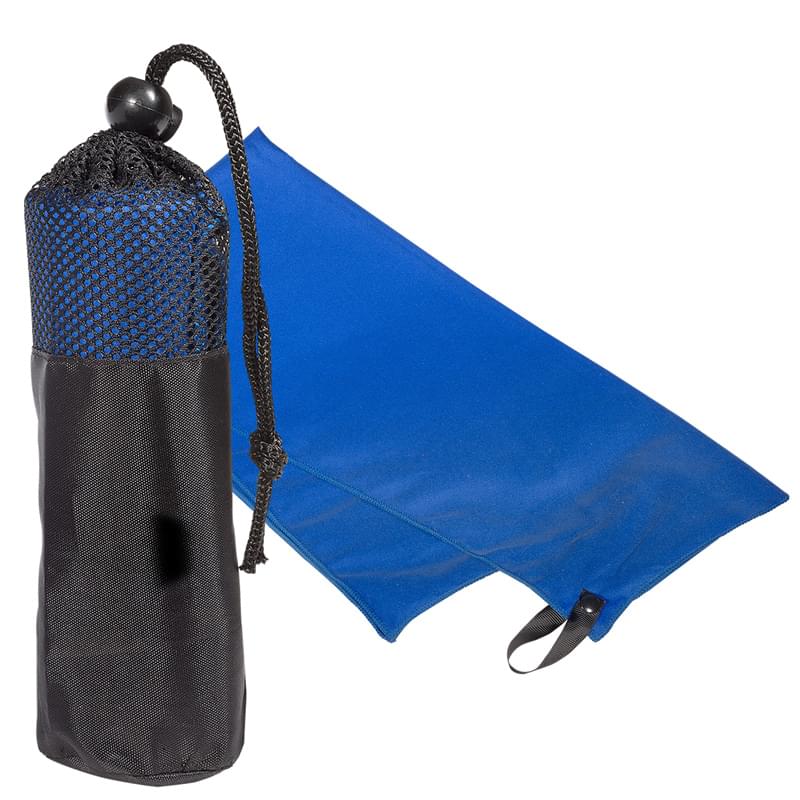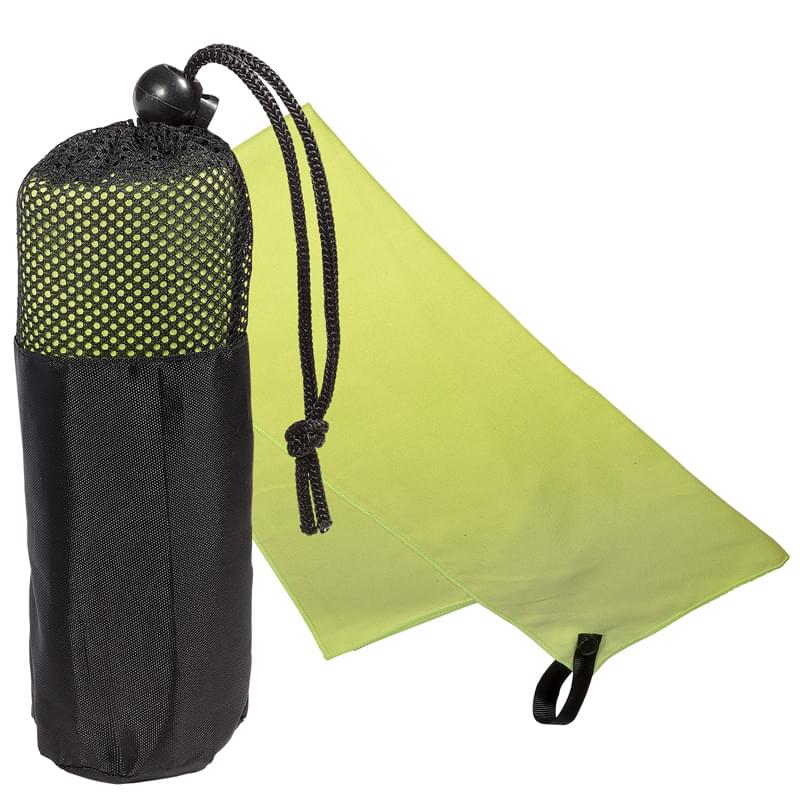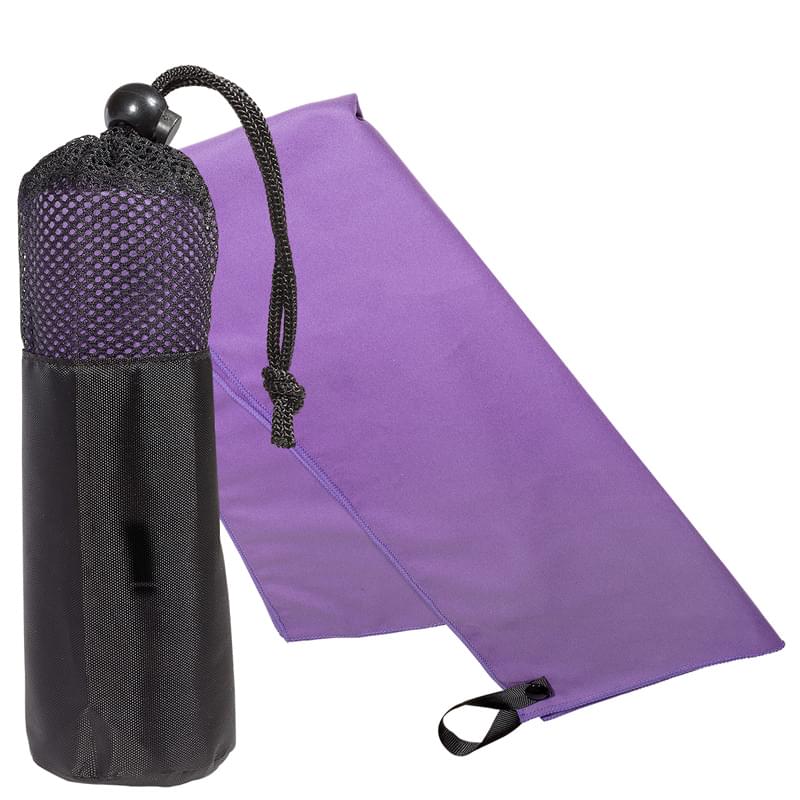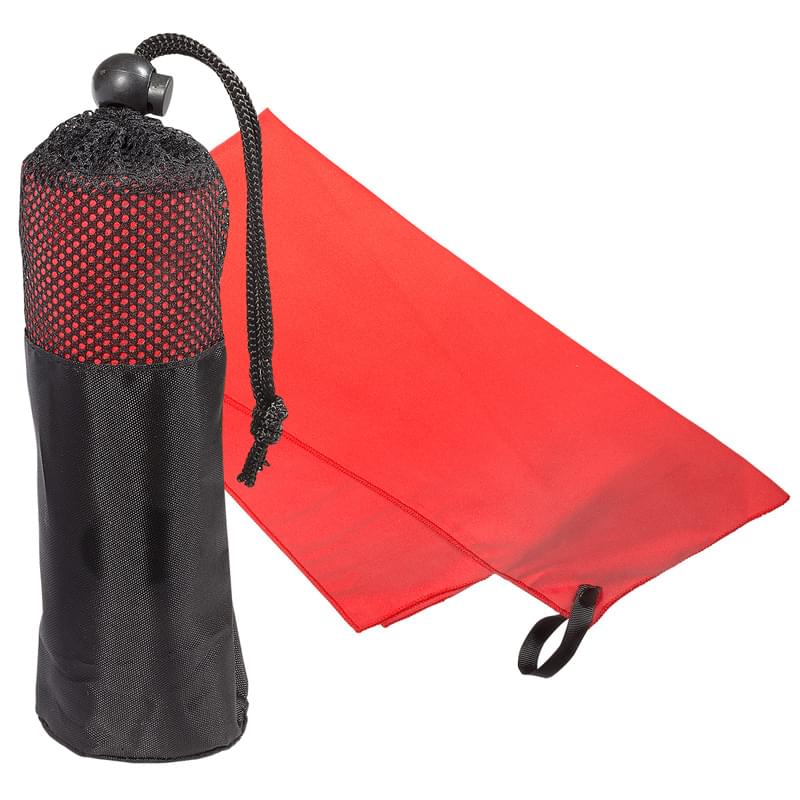 Microfiber Quick Dry & Cooling Towel in Mesh Pouch
• Quick drying Microfiber cooling towel in black 210D Polyester Mesh drawstring pouch.
• Microfiber towel made of 10% Nylon/90% Polyester (200 GSM).
• Towel dries significantly faster than traditional terry cloth towels and can hold more than its own weight in water.
• When wet, towel cools for up to 2 hours; when dry, it absorbs sweat.
• To activate cooling function: 1 - soak towel, 2 - ring out excess water, 3 - snap to activate (to reactivate, re-soak, re-ring and re-snap).
• Great for everything from a workout to cleaning around the home.
• Microfiber is soft to the touch and gentle on skin.
• Hand-wash only.
| Quantity | 100+ | 300+ | 600+ | 1200+ | 2600+ |
| --- | --- | --- | --- | --- | --- |
| Price | $6.11 | $5.99 | $5.87 | $5.75 | $5.63 |