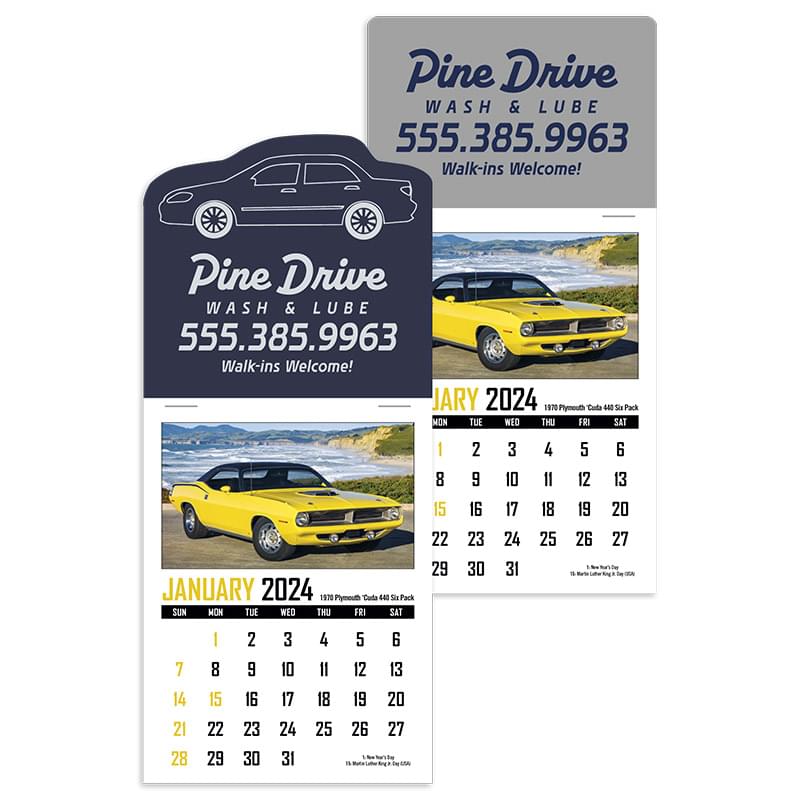 Memorable Muscle Stick Up Grid
This compact calendar sticks in vehicles or on file cabinets, refrigerators and more - promoting your message all year.

Customize at no additional charge with:|22 Mount shapes|9 Vinyl colors|13 Foil colors|Top markets: manufacturing, retail, construction

COMBINED QUANTITY PRICING: Minimum total per order is 150; minimum per item is 75. You can combine 5320 grid, 5324 grid, 5325 grid & 5326 grid for quantity pricing. The ad copy, foil color, vinyl color and shape must remain the same on the total order.PRODUCTION TIME: Individual Mail: 1 business daysPRODUCTION TIME: Imprinted Envelopes: 1 business daysPRODUCTION TIME: Inserted in Packaging: 1 business daysPRODUCTION TIME: Quantities of 7500 or More: 10 business days

Many products are available to ship internationally. Please note international shipments require a third-party shipper number and/or may be shipped via a freight forwarder.
Koozie Group products are designed and tested to meet the laws and standards of the United States and Canada. Customers wishing to ship products outside of those markets, whether shipped by Koozie Group or the Customer, assume the risk that the product or its ingredients may not meet the laws or product safety standards of the country of import.
| Quantity | 150+ | 250+ | 500+ | 750+ | 1000+ | 2500+ | 5000+ |
| --- | --- | --- | --- | --- | --- | --- | --- |
| Price | $1.38 | $1.23 | $1.12 | $1.00 | $0.95 | $1.05 | $1.00 |