1oz SPF30 Sunscreen Lotion
1oz SPF30 Sunscreen Lotion
Item #
PI-207-HL-381-58706481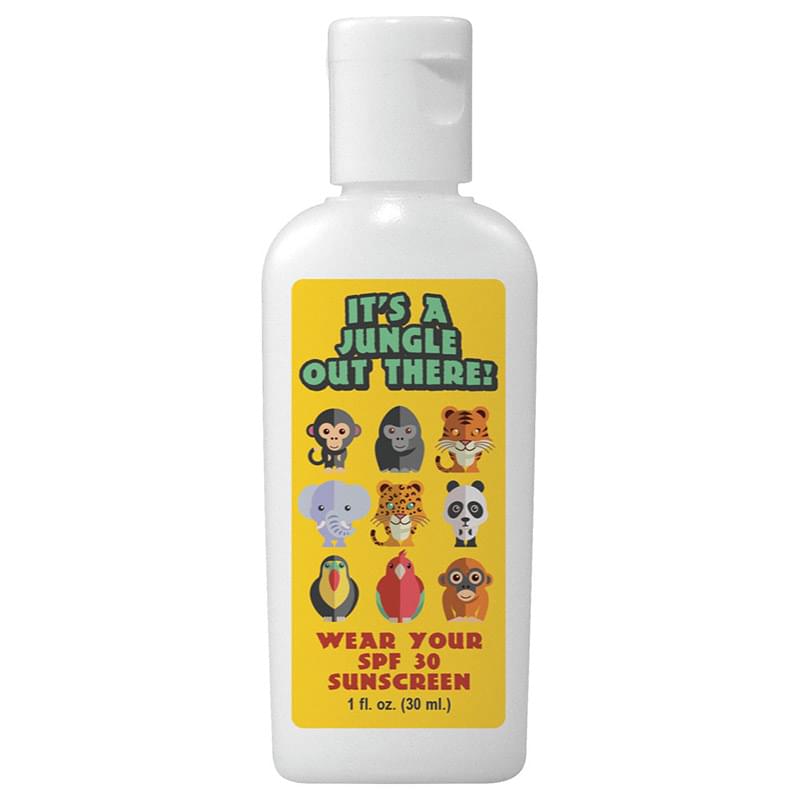 The 1oz SPF30 Sunscreen Lotion by HumphreyLine protects from harmful UV rays, meets FDA requirements and features a scratch-resistant, waterproof Tuf Gloss™ label that can be customized with a four-color process imprint. Choose from a white or clear label. Only available for shipment within United States (including Alaska, Hawaii & Puerto Rico). Made in the USA. FOB ZIP: KY, 41042
Product Dimensions
3.44" H x 1.31" W x 0.75" L, 1 oz.
Additional Notes I
Plastic. HumphreyLine 1-ounce, SPF 30 sunscreen protects from harmful UV rays. Features a scratch-resistant, waterproof Tuf Gloss label that can be customized with a four-color process imprint. Choose from white or clear label. Available for shipment with
Additional Notes II
Bulk Packed
Additional Notes III
Available for shipment within United States (including Alaska, Hawaii & Puerto Rico). Not available for export. See General Information page for additional air shipment charges.
Imprint Method
Full Color