Breast Cancer Awareness Pink Frosted Soft Loop Plastic Shopper w/Insert (10"x5"x13") - Flexo Ink
Breast Cancer Awareness Pink Frosted Soft Loop Plastic Shopper w/Insert (10"x5"x13") - Flexo Ink
Item #
PI-AAB-19FSL10513BCA-206622838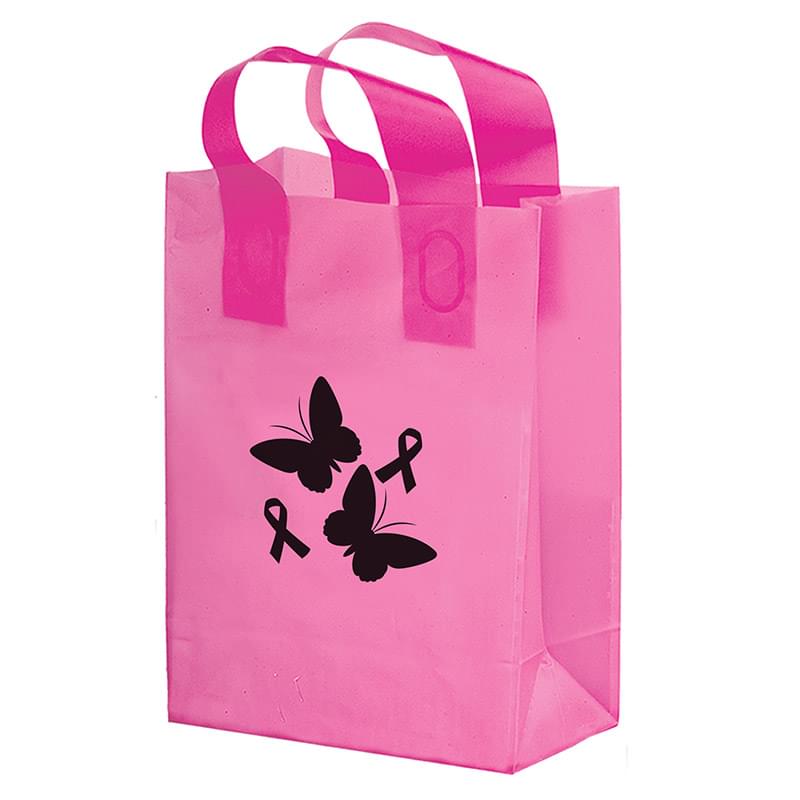 Market your company's logo in an appealing way with this Colored Frosted Shopper bag. Designed with a stylish frosted look, this 10" x 13" with 5" gussets is made from 3 mil film thickness high density plastic. Features include fused soft loop handles for additional strength and a cardboard bottom insert for stability. Great for giveaways and Breast Cancer Awareness events!
Product Dimensions
10" W x 5" Gussets x 13" H
Product Color
Frosted Pink
Imprint Includes
Setup is per design / Run charge is each additional color per location (up to 2 spot colors with 1/2" space between them). Call for Rush availability.
Additional Notes I
Includes cardboard insert
Additional Notes II
Thickness: 3.0 mil. frosted high density
Additional Notes III
Handle Style: Soft loop handle
Additional Notes IV
Stock Imprint Colors: Pantone Yellow C, PMS 165C Orange, Warm Red C, PMS 185C Red, Rubine Red C, Rhodamine Red C, PMS 211C Awareness Pink, PMS 208C, PMS 222C Burgundy, PMS 285C Sky Blue, PMS 293C Medium Blue, PMS 281C Navy, Pantone Purple C, Pantone Viole
Product Material
3.0 mil. frosted high density film - Recyclable # 2.
Production Time
5 Working Days